Meet the Trainers
Louise Phipps Senft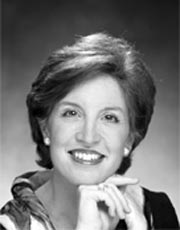 Louise founded the Baltimore Mediation Center in 1993, now Louise Phipps Senft and Associates/Baltimore Mediation, the first transformative mediation firm in Maryland. Baltimore Mediation offers mediation, facilitation for collaborative decision-making, leadership and conflict coaching, and conflict resolution training. Louise Phipps Senft is a lawyer and mediation expert who is best known for integrating transformative approaches to conflict into her work as a mediator, executive coach in negotiation and personality dynamics in the workplace, and certified master trainer.
Read more about her background and the transformative approach here.
Beverly Hovmand, LCSW-C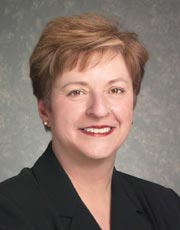 Beverly Hovmand has fourteen years of experience as a mediator with a focus on workplace, family, and eldercare mediation, the last twelve as an associate member of Baltimore Mediation. She also acts as a co-trainer with Louise Phipps Senft for Baltimore Mediation's annual trainings including: Basic Mediation Skills, Mediation for Custody and Parenting Plans and Mediation for Workplace Issues.For the past twelve years Ms. Hovmand has been a mediator for the Baltimore City Circuit Court. Beverly helped design and is a trainer for SHAPE (Shared Parenting Experience), an educational parenting program provided by the Baltimore City Circuit Court for unmarried parents. Beverly is a volunteer mediator for the Commission on Civil Rights, Baltimore, Maryland.Prior to her training as a mediator, Beverly worked for fifteen years as a facilitator, trainer, and consultant within the Employee Assistance field conducting trainings for managers and supervisors on managing conflict in organizational settings. She had a private psychotherapy practice for ten years working with individuals and families to resolve conflict in their relationships and effectively manage life transitions and family change.
Beverly completed her undergraduate work at Simmons College in Boston, Massachusetts, graduate work at the University of Maryland School of Social Work, Baltimore, Maryland and is alicensed clinical social worker. She is also trained in online dispute resolution (ODR).
Ms. Hovmand is a responder with the Workplace Trauma Center, a national provider of crisis management for business industry and government, having conducted over one hundred fifty interventions including support services at Dulles Airport following the events of September 11, 2001.Beverly is a member of the Maryland Program for Mediator Excellence and the Association for Conflict Resolution.
Bill Senft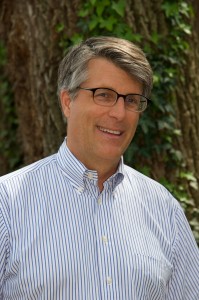 Bill Senft, CPA and attorney, specializes in the mediation of business contract, partnership and workplace disputes including those giving rise to EEO complaints. He has served private, governmental and non-profit employers providing a neutral and confidential process for working through the difficult conflicts that arise in workplace relationships. Bill also provides mediation for corporations, partnerships, foundations and family businesses including financial planning, management and corporate control issues, business succession planning and other disputes in the family and business context – always practicing within the relational approach to mediation.For more than 20 years Bill has served as a finance consultant and legal advisor to entrepreneurs – with clients in many industries and the non-profit sector. Bill has vast experience in corporate transactions, fundraising, tax and finance planning for families and family business, debt workouts and numerous other legal and financial matters.
Bill has served as Adjunct Faculty at the Johns Hopkins University Carey School of Business and at Loyola University of Maryland Sellinger School of Business teaching courses in Negotiation and Negotiation Ethics. He is a graduate of the McIntire School of Business at the University of Virginia and began his career as an accountant with Price Waterhouse before attending law school at Washington and Lee University. He practiced bankruptcy and financial workout law at law firms in Baltimore and Washington DC.
Bill serves the community through involvement in community, educational and religious organizations. You can reach him at bill@baltimoremediation.com.
Dusty Rhoades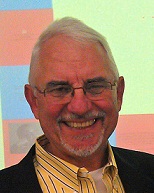 Dusty joined Baltimore Mediation in 2009, after many years in which Baltimore Mediation provided training for 32 community centers which he helped found, namely the Community Mediation Centers of Calvert and St. Mary's County, Maryland. He is past president of the Board of Directors of the Community Mediation Center of St. Mary's County. He has mediation experience with hundreds of cases involving family, community, District and Circuit Court, discrimination and foster care cases. He is a member of the Maryland Program for Mediator Excellence and the Association for Conflict Resolution. Dusty has trained with leaders in the field of transformative mediation, including Baruch Bush, Joe Folger, Louise Phipps Senft, Nancy Good, Tom Wahlrab and Irv Foster. He is a graduate of the U.S. Naval Academy, the U.S. Naval Test Pilot School and the Defense Systems Management College, Program Manager's Course. He is an Associate Fellow of the Society of Experimental Test Pilots.
Vicki Rhoades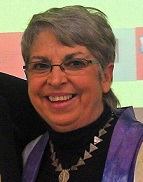 Vicki joined Baltimore Mediation in 2009, after years of working together with her husband, Dusty Rhoades, founding and providing mediation and facilitation services for community mediation centers in Calvert and St. Mary's Counties. Vicki and Dusty have been partners in life for over 40 years and co-mediators in the transformative framework since 2001. Vicki specializes in mediation cases around family and community issues, She is a member of the Maryland Program for Mediator Excellence and the Association for Conflict Resolution. Together with Dusty, she offers professional mediation training and coaching services.
Andrew Fontanella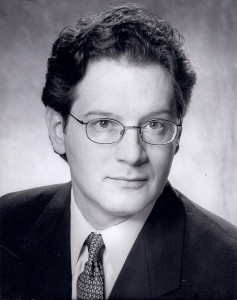 Andrew Fontanella is a mediator and attorney who practices in the Greater Baltimore and Washington DC Metropolitan area. His practice focuses on family law and consumer bankruptcy.Since 2009, Andrew has enhanced his practice by offering a range of alternative dispute resolution options to clients to deal with their conflict. In addition to mediation, Andrew is trained in conflict-coaching, and collaborative practice. In conflict-coaching a party can come to a robust understanding of the nature of a conflict when the other party does not engage or cooperate. Collaborative practice is a team approach to conflict, where parties prefer to avoid litigation and instead, create a durable agreement that focuses on their common goals and interest.
In addition to Baltimore Mediation, Andrew is a contract mediator with the Circuit Court for Baltimore City in their Family Law Division, a roster mediator with Baltimore County Civil Division, a roster mediator for the United States Bankruptcy Court for the District of Maryland, the District Court of Maryland, and the Maryland Commission on Civil Rights.Andrew is dedicated to and has a gift for intercultural communication. He is highly proficient in both Spanish and American Sign Language.
He is a continuing student in the interpreter training program for American Sign Language at Baltimore County Community College. Many of his clients speak Spanish and sign American Sign Language (ASL).Since 2009, Andrew has trained with Baltimore Mediation to become a skilled and intuitive mediator from the transformative framework. He is committed to fostering dialogue over everyday legal issues that arise in his practice and brings that experience to his mediation practice.Andrew lives with his partner of 15 years near the cultural arts section of Baltimore City. In addition to taking care of his family, which includes 2 beautiful dogs, Andrew is part of a community group that maintains Fitzgerald Park, in the historic Bolton Hill neighborhood. He continues to participate in making Baltimore city a great place to live.